It's been a great past couple of days for my family because…
My hubby is home from California after being gone since Easter! He was doing "Army Stuff" (official terminology, because I obviously know exactly what his job entails ;)). We have missed him so much and are so happy to have him back home. My son followed him around all day yesterday and wouldn't let him out of his sight, even for a second! We celebrated with some homemade spaghetti and a couple jumbo glasses of vino. The latter for the adults, of course. 😉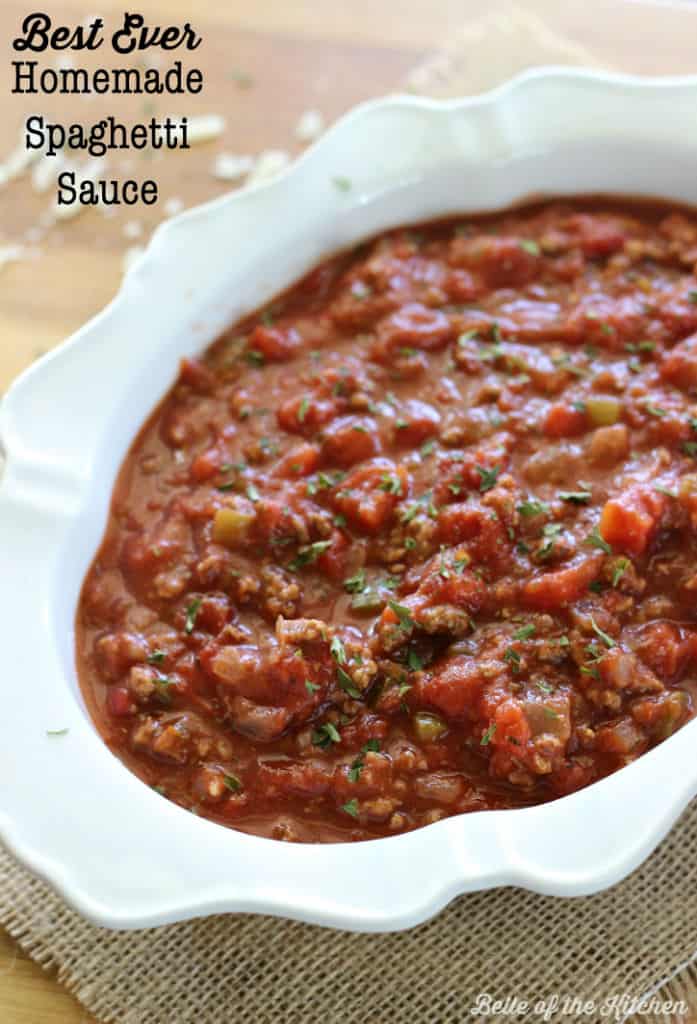 This recipe comes from my mother-in-law, and it is one that I have kept and used ever since she first made it for us. I love that it is so easy to make, has a delicious rich flavor, and uses real ingredients. It's better than any jarred sauce you can find at the store, and there is always plenty left over to freeze for another meal or two in the future.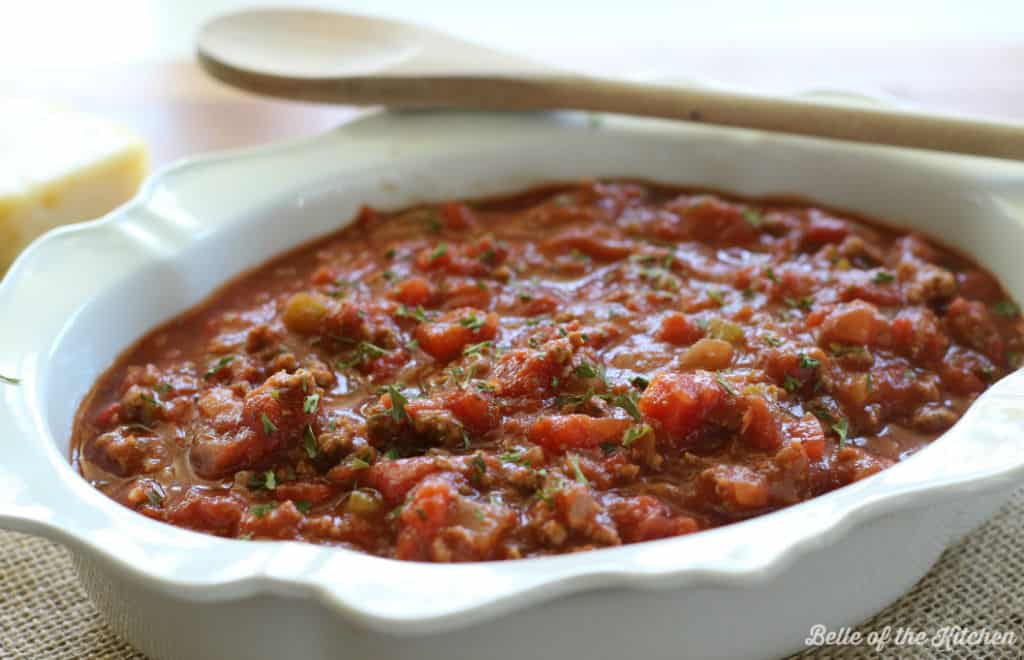 Try to use good quality tomatoes if you have access to them. My favorite brand of tomatoes is Tuttorosso tomatoes, but I haven't found them anywhere out here in Hawaii. When we lived in Kansas, my mother-in-law used to ship them to me in care packages! Might have to ask her to do that again. 😉 Lately though, I've been using either Muir Glen or Pomi tomatoes. I like the Pomi tomatoes because they come in a box rather than a can, which is nice if you're looking to avoid BPA.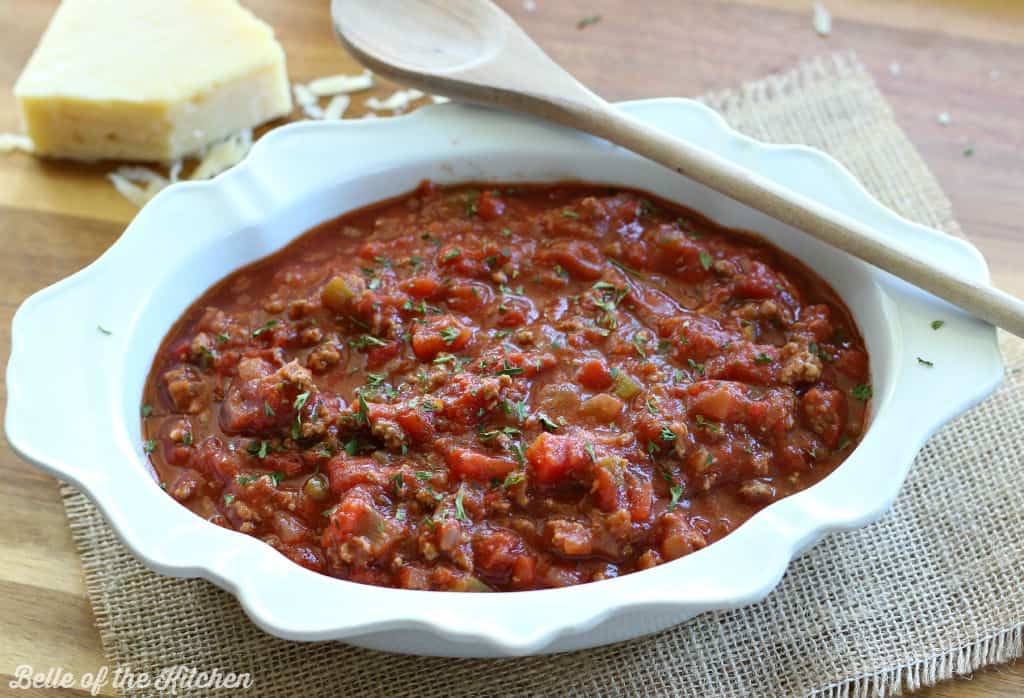 Do you have a favorite brand of tomatoes, or do you prefer to use fresh? I LOVE fresh tomatoes, but have to admit that I have never grown my own. My grandma and my parents have always grown tomatoes though, so maybe someday I can channel all that family-green-thumb energy and plant some. We shall see.

Hope you're all having a great week!
Best Ever Homemade Spaghetti Sauce
Ingredients
1 ½ pounds ground beef or pork sausage
1 large onion, chopped
1 large green pepper, chopped
2 cloves garlic, minced
3 (15 oz) cans diced tomatoes
1 (6 oz) can tomato paste
2 teaspoons brown sugar
1 ½ teaspoons dried oregano
1 teaspoon salt
½ teaspoon dried basil
½ teaspoon dried thyme
1 bay leaf
2 cups water (or beef broth)
Instructions
In a dutch oven cook meat, onion, green pepper, and garlic till meat is browned and vegetables are tender. Drain off fat.
Stir in undrained tomatoes, tomato paste, brown sugar, oregano, salt, basil, thyme, and bay leaf.
Stir in the water or beef broth. Bring to a boil; reduce heat. Simmer, uncovered, for 1 ½ to 2 hours or till sauce is of desired consistency, stirring occasionally. Remove bay leaf. Serve over hot cooked spaghetti.
Notes
*Sometimes I sub beef broth for part of the water. If I don't have any beef broth on hand, I just stick with the water though and it tastes great!
Related posts: