This lightened up Skinny Broccoli Salad gets a delicious crunch from the sunflower kernels and crisp broccoli, with a delicious healthy dressing made from Greek yogurt!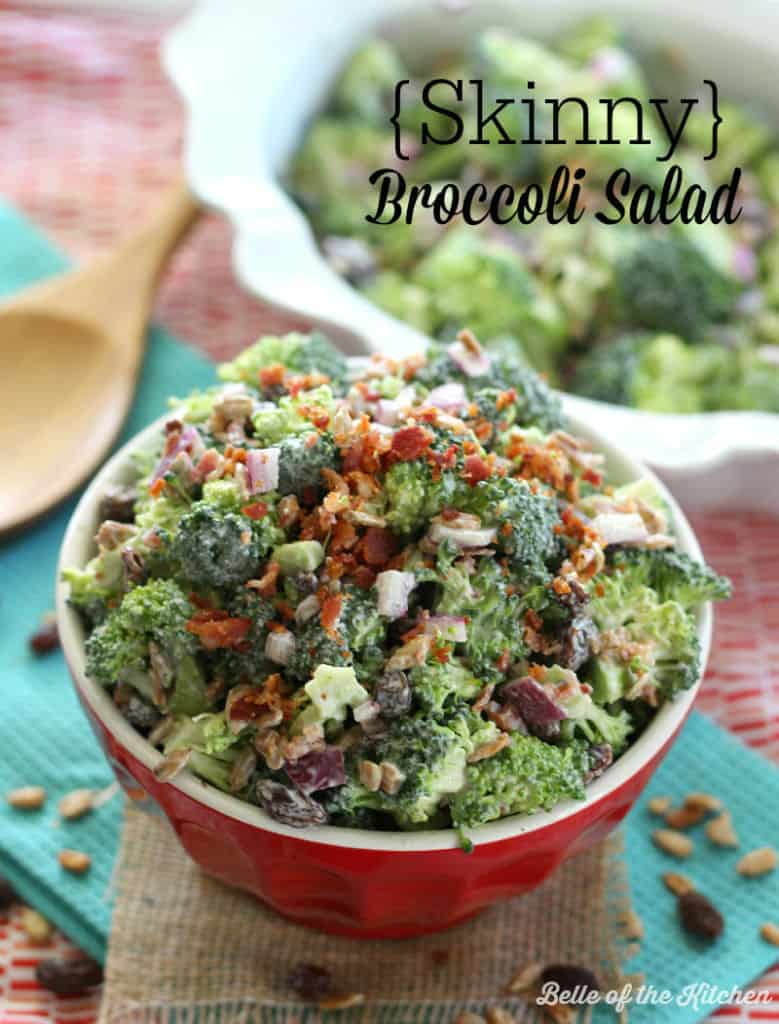 So after my post from the other day for that amazingly decadent Chocolate Chip Cookie Cheesecake Pie, I figured a lighter recipe was in order.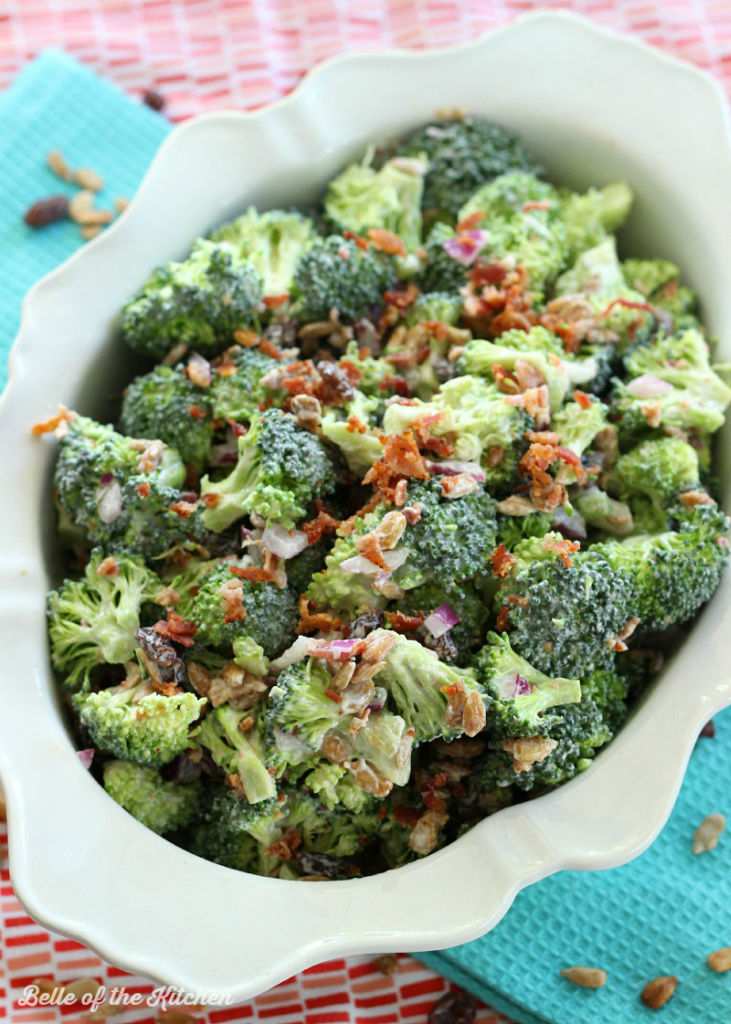 I love Broccoli Salad. With such a healthy main ingredient, it only seems right that it be given an equally nutritious dressing to coat it in. Replacing the mayo with plain Greek yogurt bumps up the protein, yet cuts back on the unhealthy fats and calories. Plus, it tastes just as delicious!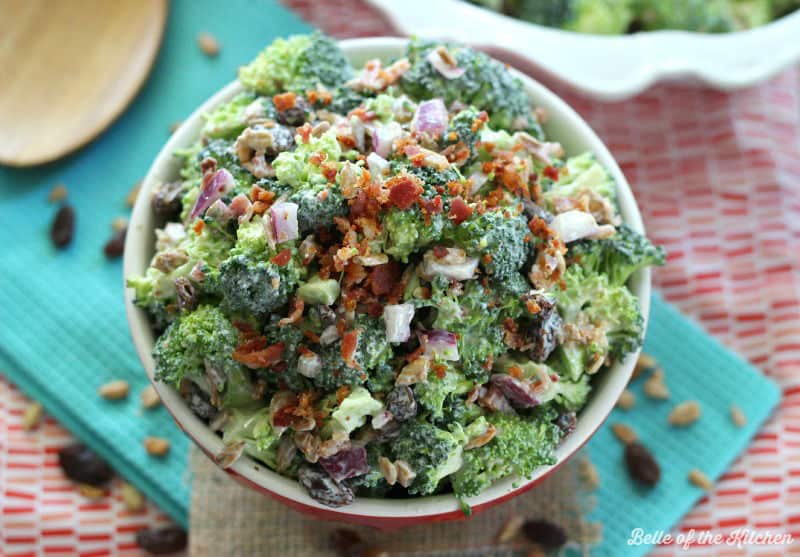 I made this to go alongside some Ranch Turkey Burgers for dinner. It was a great Friday night, summer meal. All that was missing was a glass of Sangria. Recipe for that might be coming soon.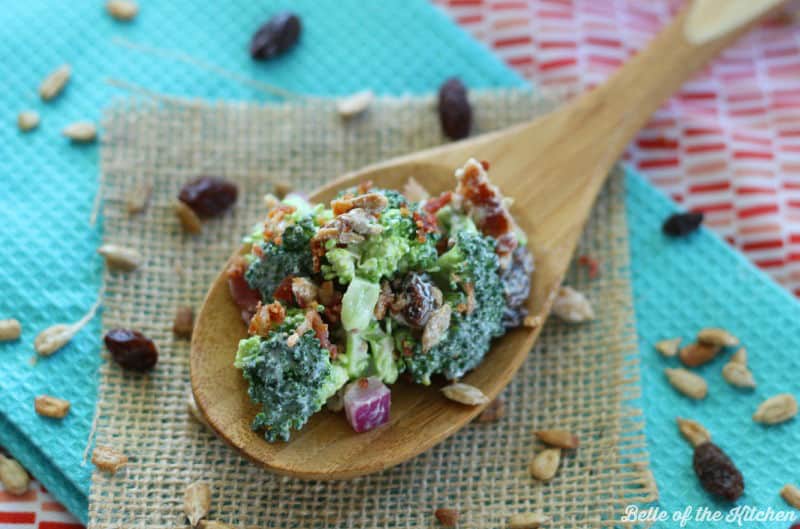 We are looking forward to having family come and visit us from the mainland in a couple of days. My son is so excited and keeps asking everyday if it's time to go pick up his auntie. We are excited for our daughter to meet her auntie for the first time! Hawaii is a beautiful place to be stationed and we do love it here, but the distance is definitely a downside. But at least it's a fun place to visit; when family can save up the funds.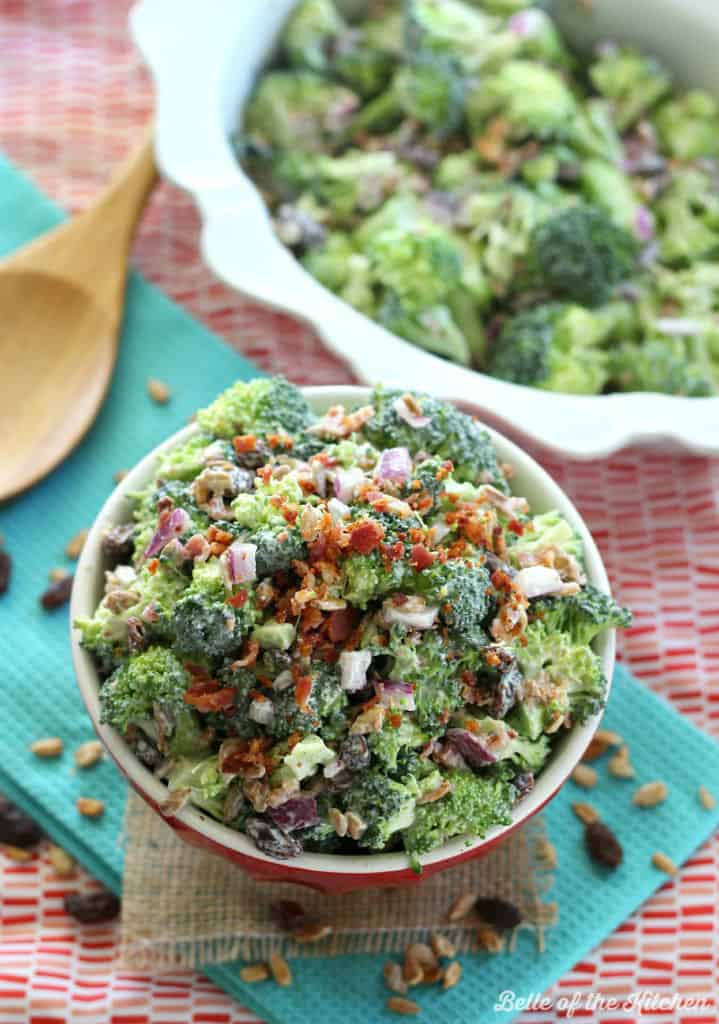 I hope y'all have a lovely weekend! And if you're grilling, try whipping up some Skinny Broccoli Salad to go with your meal. Enjoy!

Skinny Broccoli Salad
Ingredients
1 medium head of broccoli, chopped into small pieces
¼ cup red onion, diced
¼ cup sunflower kernels
¼ cup raisins, or 1 (1 oz) box
½ cup plain Greek yogurt
1 TB sugar
1½ TB white vinegar
3-4 slices bacon, cooked crisp and crumbled
Instructions
Combine broccoli, sunflower kernels, raisins, and bacon in a large bowl. Set aside.
Stir together Greek yogurt, sugar, and vinegar in a small bowl. Pour over the top of broccoli mixture and stir evenly to coat.
Tastes great when served immediately. If you need to refrigerate it for later, you may want to prepare a bit more of the dressing to add in case it gets a little dry.