This shop has been compensated by Collective Bias, Inc. and Quaker. All opinions are mine alone.
Oatmeal Butterscotch Cookies – Perfectly chewy cookies filled with old-fashioned rolled oats and creamy butterscotch chips. These are perfect for holiday cookie exchanges or for any time of the year! #QuakerUp #MyOatsCreation #CollectiveBias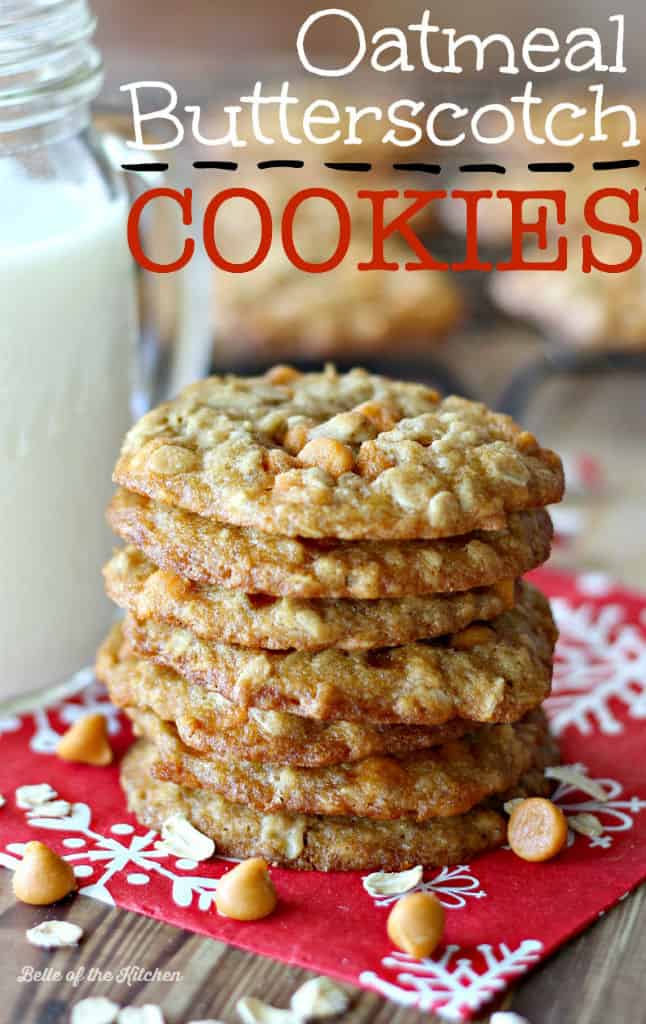 So who's ready for some holiday baking? I know I'm already in the spirit! I turned on my Christmas Pandora station today for the first time this year and it totally put me in the mood. I'm absolutely itching to pull out my Christmas decoration boxes, but my hubby is making me wait a few more days. I'm telling you what though, after Black Friday shopping is over? It's game-on, Christmas tree! 😉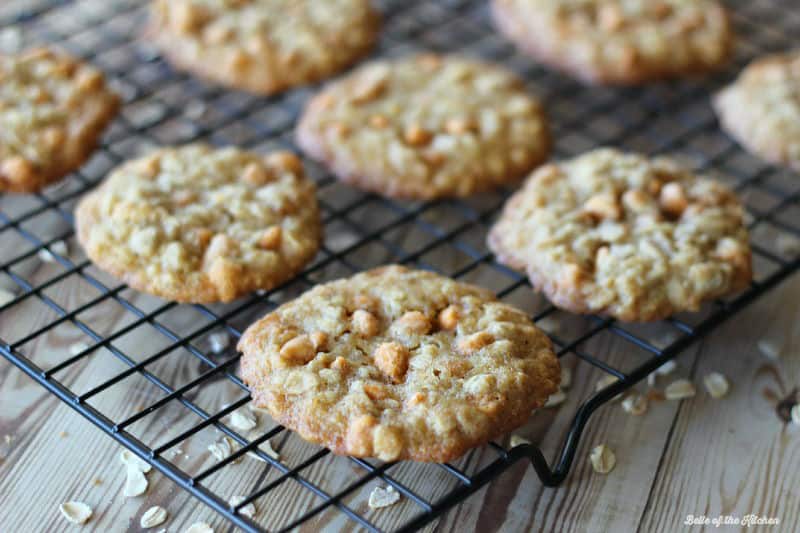 I may be waiting a few more days to put up decorations, but I'm already in the swing of things with cookie baking. I like to try out lots of new cookie recipes during the holidays, but there are always a few that make a regular appearance, like these Oatmeal Butterscotch Cookies. When I was younger, I used to love helping my grandma in the kitchen, especially during the holidays. She was an incredible cook, and always made a ton of Christmas cookies. She would pack them up and take them to all of her neighbors, the mailman, her hairdresser, etc. I used to love helping her make and deliver them, but most of all I loved eating them!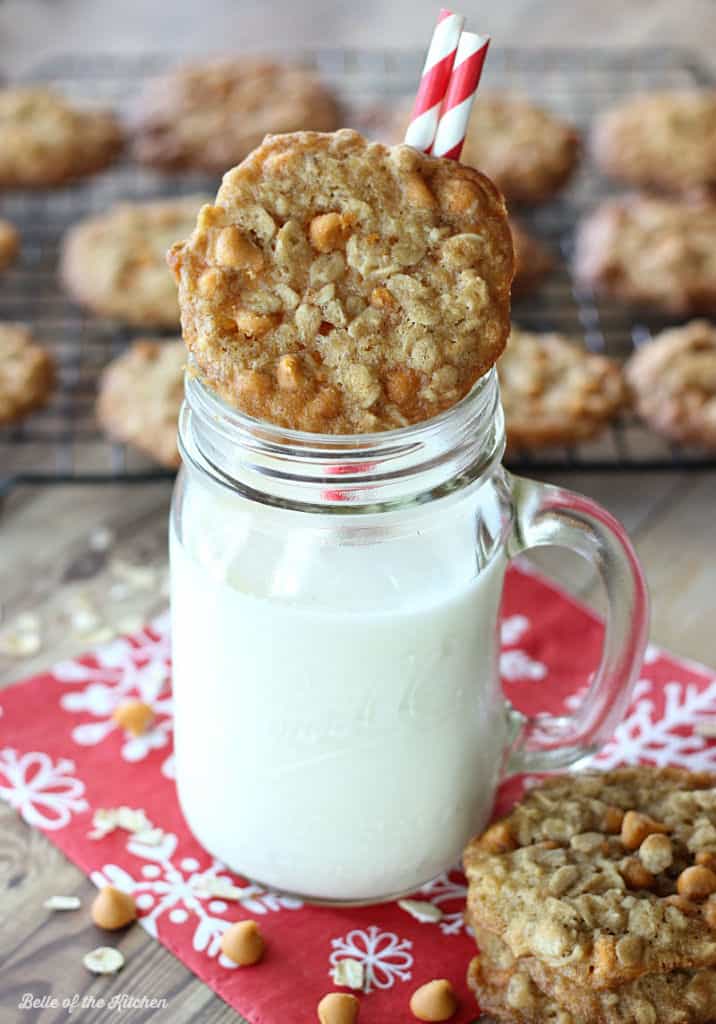 Those are the kinds of memories I want to make with my own kids now, and we got a little head start with these Oatmeal Butterscotch Cookies. While I was out shopping at my most favorite store on earth (Target!) I picked up some Quaker Old Fashioned Rolled Oats. I found them right down one of our most-travelled aisles, the cereal aisle.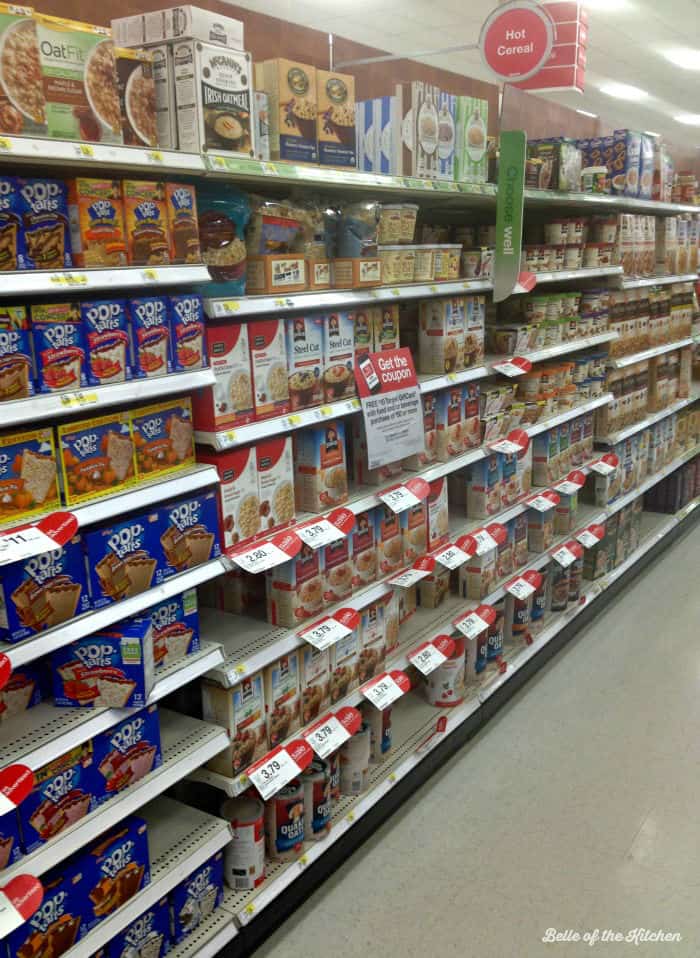 Quaker has a new winter themed package that is available at Target for a limited time only. You can even save some money on your purchase with a Target coupon until 12/19!
My son likes to help out while we're shopping, so I told him to grab the oatmeal off the shelf. He snatched up the right one without any trouble. He's pretty familiar with the big oat canisters since we buy A LOT of oatmeal! It's one of my daughter's favorite foods, right along with bananas and yogurt. She's a breakfast kinda girl. 😉
Oatmeal Butterscotch Cookies:
In a large bowl, cream together 1 cup of softened butter, 3/4 cup granulated sugar, and 3/4 cup brown sugar until creamy. In a smaller bowl, sift together 1  1/2 cups flour and 1 tsp. baking soda and set aside. Add 2 eggs and 1 tsp. vanilla to the creamed mixture, and then mix in 1 TB hot water. Gradually add the dry mixture, and beat until smooth.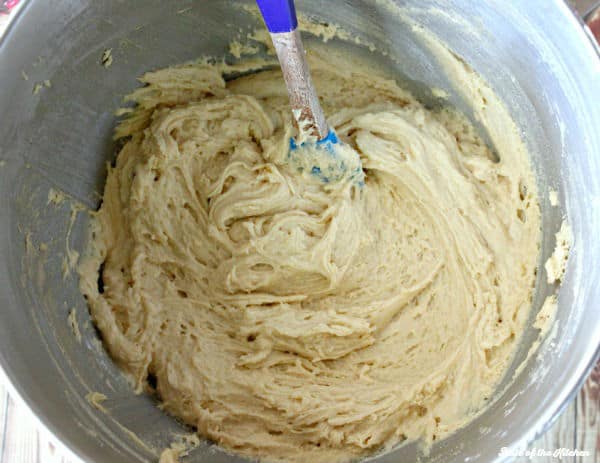 Stir in 2 cups of Old Fashioned Rolled Oats and one package of butterscotch baking chips.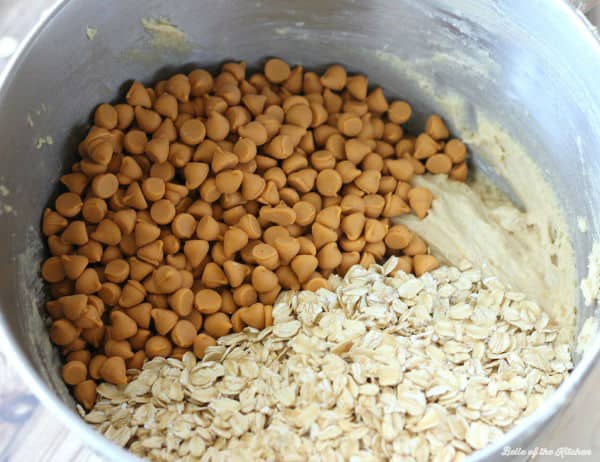 Drop by tablespoons onto cookie sheets. I like to line mine with silicone baking mats or parchment paper.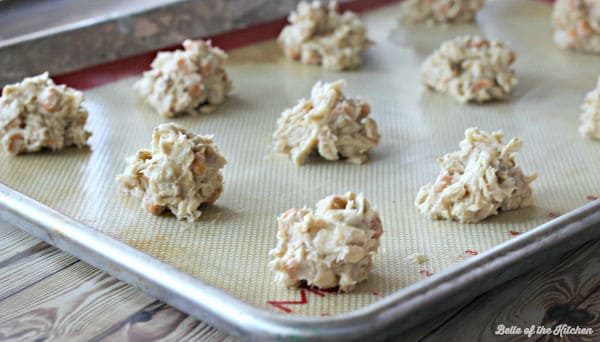 Bake for 8-9 minutes in a 375 degree oven. Remove from oven and allow to cool on the pan for a couple of minutes. Transfer to a wire rack to cool completely.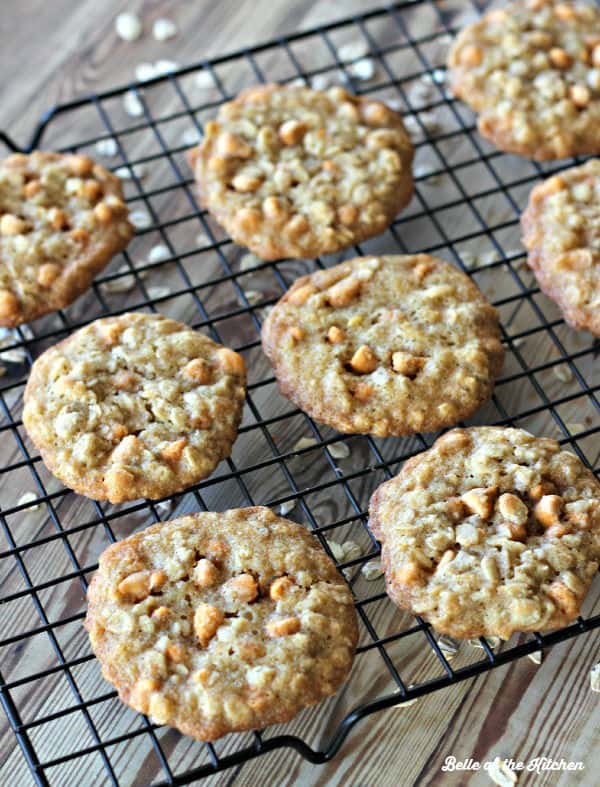 And that's it!
So have you gotten a head start on your holiday baking yet?  What are some of your favorite ways to use oats? Mine would definitely be cookies, followed close behind by a good old-fashioned bowl of oatmeal with brown sugar on top. You just can't beat that simple sweetness.

If you'd like a little more oat inspiration, be sure to follow Quaker on Facebook and Pinterest.
Oatmeal Butterscotch Cookies with Rolled Oats
Ingredients
2 sticks (1 cup) unsalted butter
¾ cup granulated sugar
¾ cup brown sugar
2 eggs
1 tsp. vanilla extract
1 TB hot water
1½ cups all purpose flour
1 tsp. baking soda
2 cups Quaker Old Fashioned Rolled Oats
1 package butterscotch chips
Instructions
Preheat oven to 375 degrees. In a large mixing bowl cream together butter and sugars until smooth. Add in eggs and vanilla, then beat in the hot water.
In a smaller bowl, combine flour and baking soda. Gradually add to creamed mixture, beating until smooth. Carefully stir in rolled oats and butterscotch chips.
Drop tablespoons of dough onto baking sheet. Bake in preheated oven for 8-9 minutes. Remove from oven and allow to cool on pan for a couple of minutes before transferring to wire rack to cool completely.
Related posts: