Start your day off right with this Pineapple Kale Smoothie! It's packed with tropical flavor and fresh greens to give you a healthy and refreshing boost to your morning. My toddler is a big fan of this one!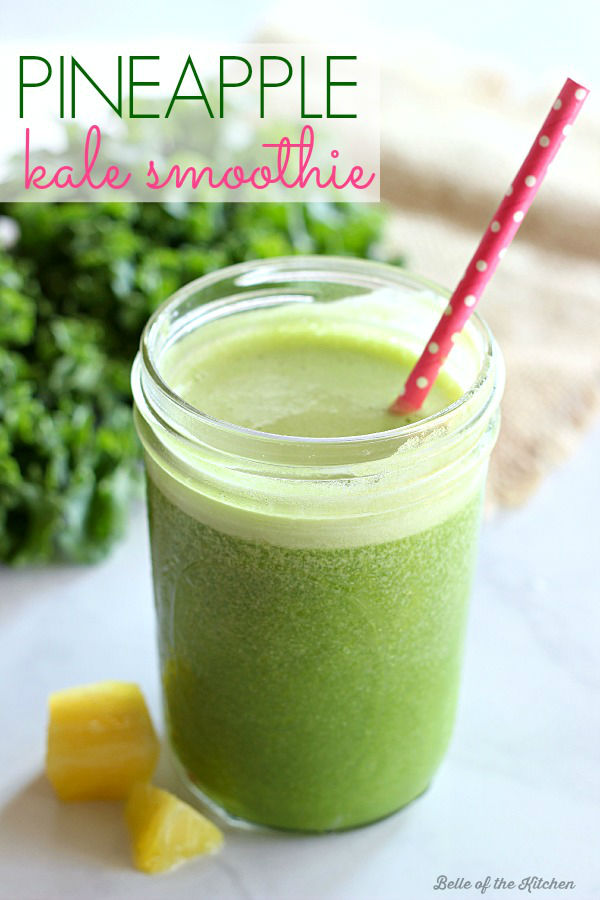 I haven't shared a smoothie recipe in awhile, so I decided it was high time to get back on that bandwagon! I've been making a lot of oatmeal for breakfast lately, but decided to try out a new smoothie recipe the other day since I had some chopped up pineapple sitting in the fridge. I blended the pineapple up with a little orange juice and some kale, and the results were a WIN! I love easy, minimal-ingredient recipes, and that's the beauty of this one right here.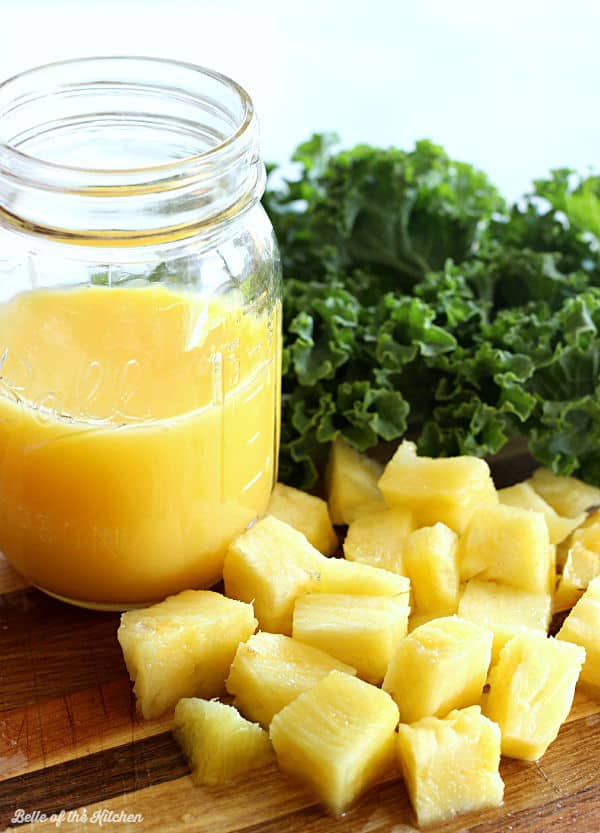 I don't know if I've mentioned it to y'all or not, but my daughter is starting to talk! Her new favorite word is "mine," (isn't that the case for lots of toddlers?!) and she definitely exercised her use of that word the day I first made this smoothie. Seriously, no sooner had I stuck a straw into it than she came toddling over at lightning speed hollering, "MINE! MINE!" So…. I let her be the one to take the first guinea-pig sip. I knew it must've been good, since she downed almost 1/3 of it before I could coax it away from her!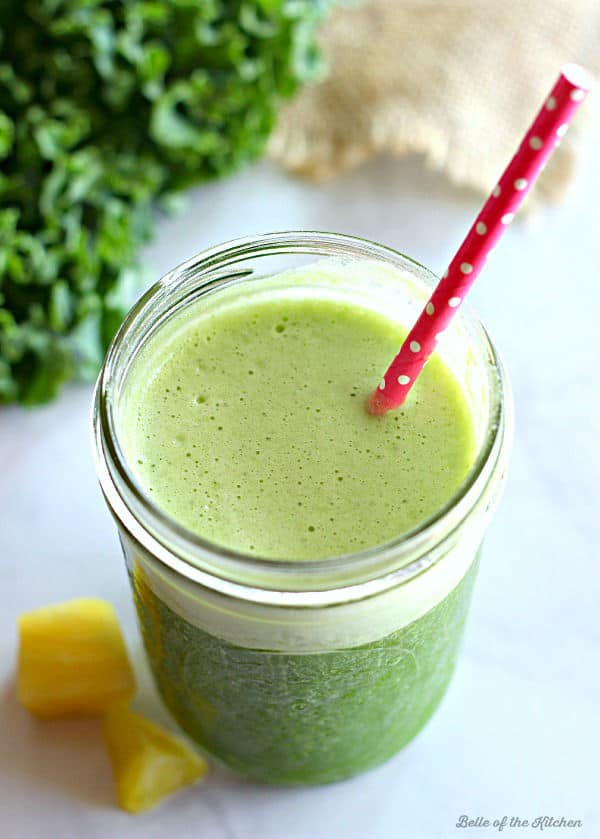 So there ya have it. A toddler approved green smoothie. Hope y'all love it, too!

Pineapple Kale Smoothie
Ingredients
1 cup chopped pineapple (I used fresh)
½ cup orange juice
1 cup packed kale, stems removed
1 cup ice
Instructions
Place all ingredients in blender and blend until smooth. Enjoy!
Looking for more smoothie recipes? You might like these: