Skinny Spinach and Artichoke Dip
This post is coming a couple days later than I had originally planned. I had wanted to post it before the Super Bowl, but life with my two little ones doesn't always run according to schedule. Actually, nowadays, I find it nearly impossible to get anywhere on time! And I do make an effort, but I'm always running back into the house to grab things that I realize I've forgotten as we're pulling out of the driveway. It drives my husband crazy!
But, sometimes there are more important things in life than sticking to a plan. Sometimes you just have to stop and soak up moments like these…
My little angel fell asleep all slumped over while big brother and I were making lunch. Had to snap a quick picture before taking her out of that terribly uncomfortable, albeit cute, position. 🙂
Or this big moment right here!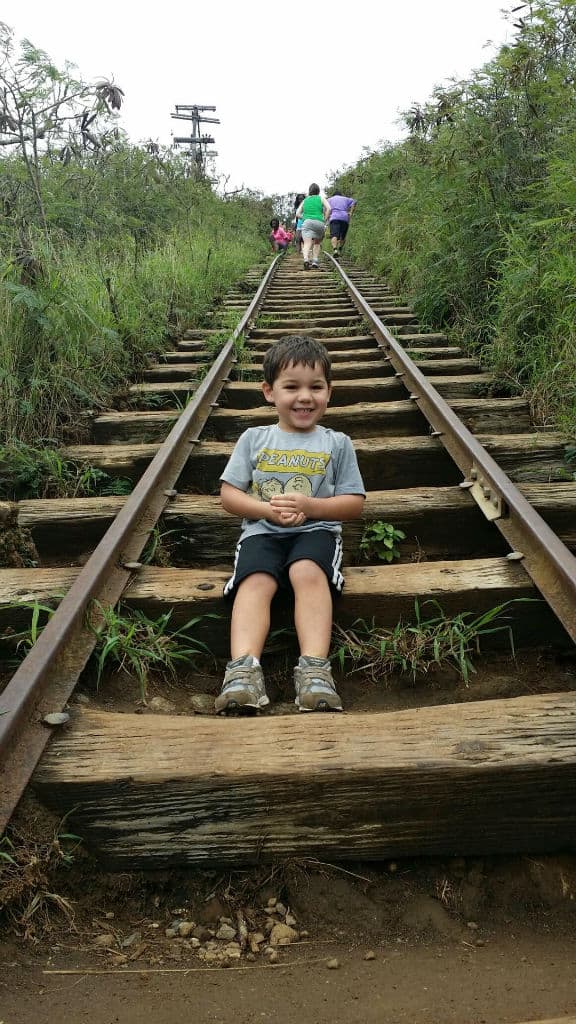 Our little guy climbed Koko Head Crater here on Oahu this weekend with my husband and some of his friends from work. It's 1,048 steps up a a very steep hill. Apparently he was getting high-fives and cheers all along the way from others who were impressed by his stamina, despite his three young years! I wasn't doubtful at all that he could handle it. That kid is all energy, all day long! But I'm still pretty proud of him. 🙂
So on to today's recipe, even though it's a tad late!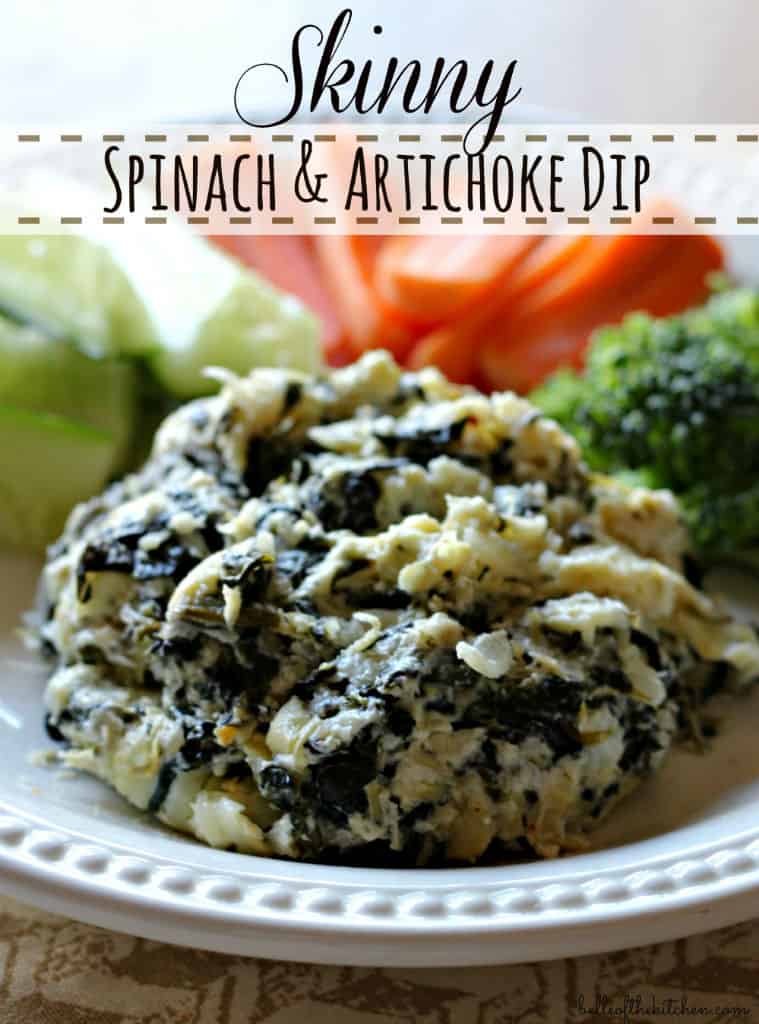 I love to make this spinach and artichoke dip for get-togethers, holidays, or for weekends spent watching football, and I've made it the past three years on Superbowl Sunday.
I love it because it tastes just as good as the higher calorie version. It's made with greek yogurt and reduced fat mayo, so it's still very creamy and delicious. It's nice to have a lighter option when a lot of other tailgate fare isn't so kind to the waistline! Or in my case, I can eat this and not feel so bad about having a second brownie! Or third… 😉
As per Gina's recommendation over at Skinnytaste, I used my mini chopper
to chop up the artichoke hearts, shallot, and garlic. I like to do it this way to save a little bit of time from chopping each one individually, and I am all about EASY!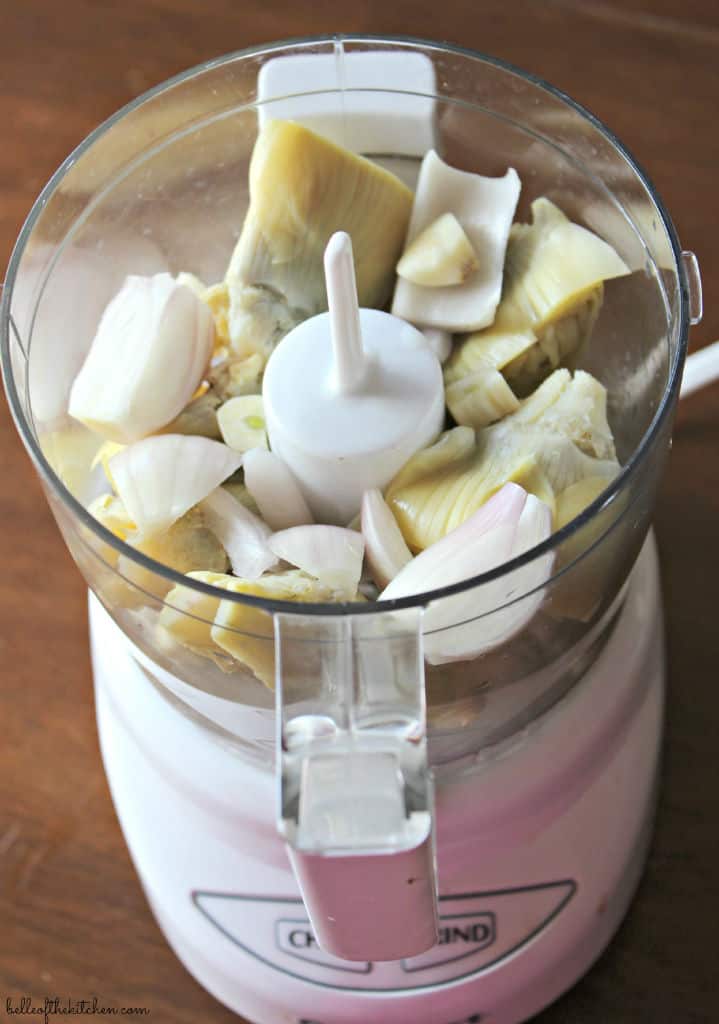 Once those are chopped and mixed together, combine with the rest of the ingredients in a baking dish.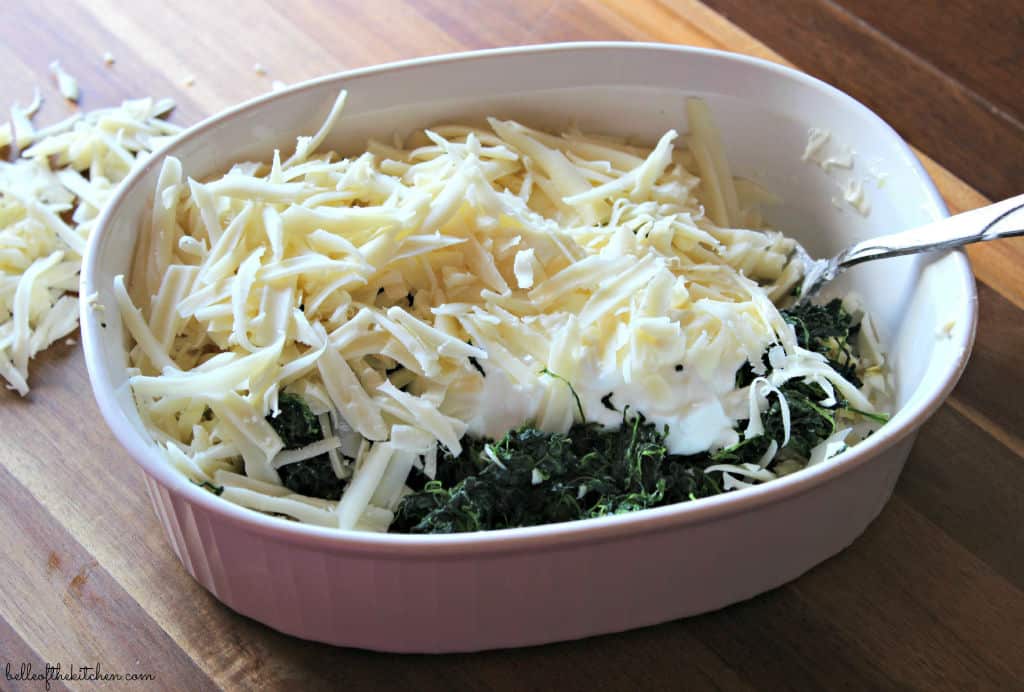 Bake at 375 degrees for about 25 minutes and serve with fresh veggies, pretzels, and tortilla chips.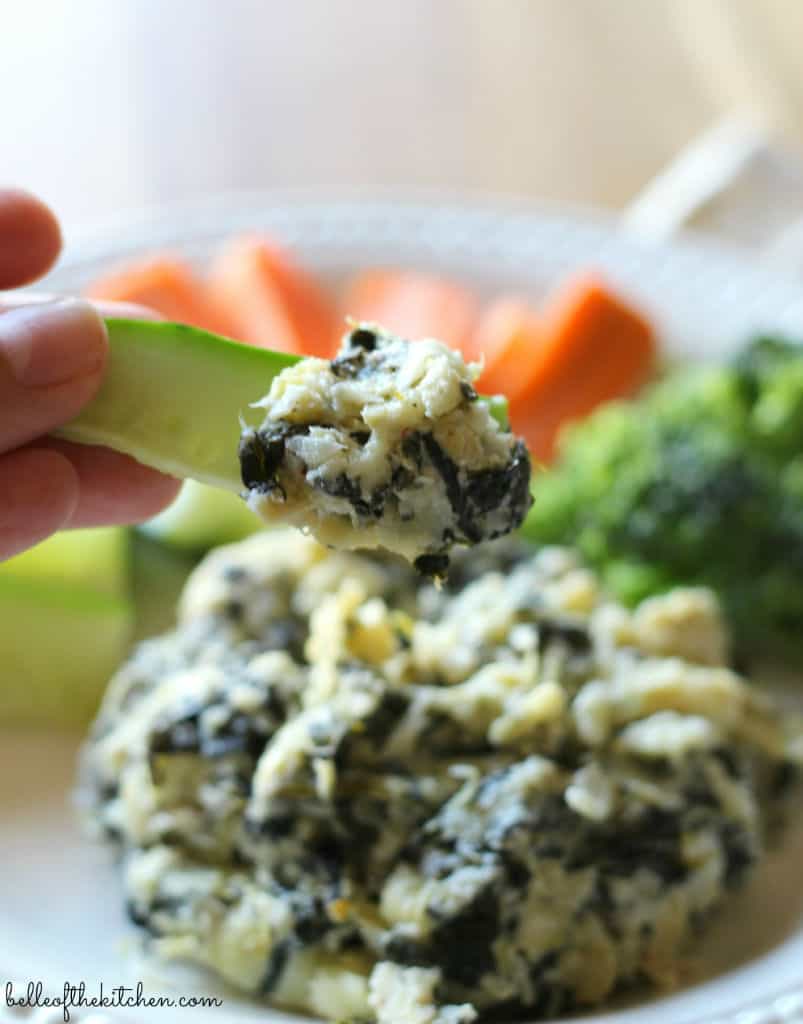 Though it came a little late for the Super Bowl, it still makes a great appetizer and would be perfect to enjoy while watching the upcoming Olympics! I'm looking forward to watching figure skating. 🙂
Hope y'all have a great week!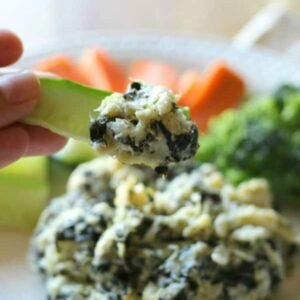 Skinny Spinach and Artichoke Dip
This Skinny Spinach and Artichoke Dip is lighter on the calories but is still just as tasty for an appetizer or snack anytime!
Ingredients
13.75 oz can artichoke hearts packed in water,, drained
10 oz frozen spinach,, thawed and squeezed of water
1/4 cup shallots or onion,, chopped
1 clove garlic
1/2 cup fat free Greek yogurt
1/2 cup reduced fat mayonnaise
2/3 cup grated Parmigiano Reggiano cheese
4 oz. shredded part-skim mozzarella cheese
salt and fresh pepper to taste
Instructions
In a small food processor, coarsely chop the artichoke hearts with the garlic and shallots.

Combine all the ingredients in a greased baking dish and bake at 375° for 20-25 minutes, until hot and cheese is melted. Serve right away with fresh veggies, pretzels, or tortilla chips.
Calories: 174kcal, Carbohydrates: 6g, Protein: 9g, Fat: 12g, Saturated Fat: 3g, Cholesterol: 17mg, Sodium: 541mg, Potassium: 159mg, Fiber: 2g, Sugar: 1g, Vitamin A: 4785IU, Vitamin C: 12.3mg, Calcium: 279mg, Iron: 1.1mg
This site contains affiliate links, if you make a purchase through them, we receive a small commission.