Top 10 Recipes From 2014!
From healthy breakfasts to decadent desserts, comforting dinners and holiday treats, these were your favorite recipes from the past year!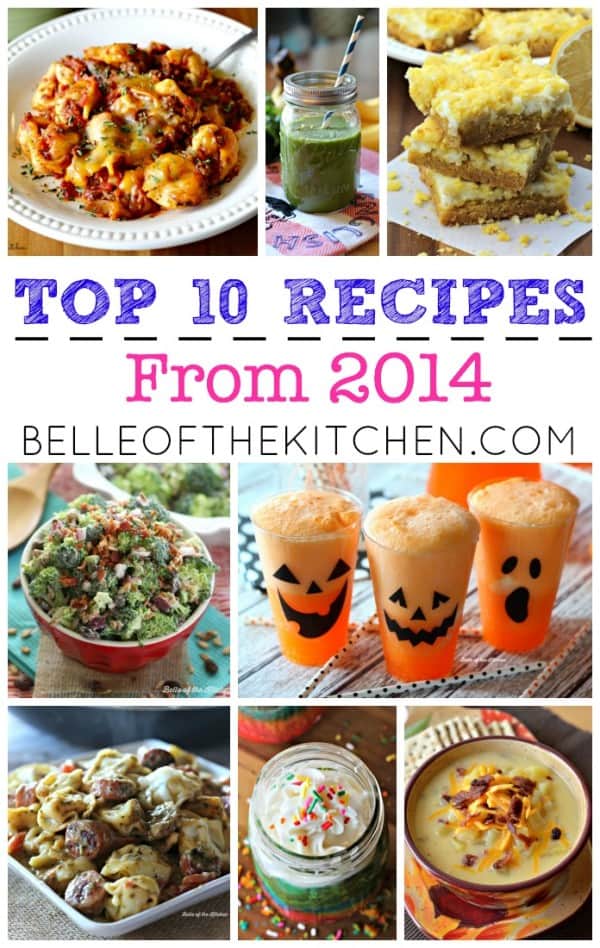 How is it possible that 2014 is already coming to a close?! It really seemed to go by fast and overall it was a pretty good year for my little blog! I can't believe how much Belle of the Kitchen has grown and how much I have learned over the past 12 months. Any success I have had is thanks to all of you wonderful, amazing, fantastic readers! I could not have done all of this without your support and kind words. Anytime one of you leaves me a comment, sends me an email, tells me you've tried and loved a recipe…. my heart just swells. If you're here reading this, I thank you from the bottom of my heart! 🙂
So let's get right to it! Simply click any of the pictures below to be taken straight to the recipe.
Let's go ahead and start with the top recipe of the past year. There was no surprise for me with this one since it has been pinned over 150 THOUSAND TIMES! Wowzers! It's one of my family's absolute favorite, easy dinner recipes and if you haven't gotten to try it out yet, you should!
(shared by Carrie from Kenarry: Ideas for the Home)

This site contains affiliate links, if you make a purchase through them, we receive a small commission.